You probably use your computer to keep track of almost everything in your life, so why not use it to keep track of your mental health?
Keeping your mental health in check can entail taking an ever-changing assortment of medications, keeping up with therapy appointments, sleeping the correct amount of hours, managing stressors, triggers, monitoring mood, remembering to eat the right foods, keeping up with an exercise plan, recording lab tests results to give to psychiatrists, recording physical exam results, setting and managing life goals, monitoring spending and most importantly – managing thinking patterns.
Who can keep up with it all?
bStable can!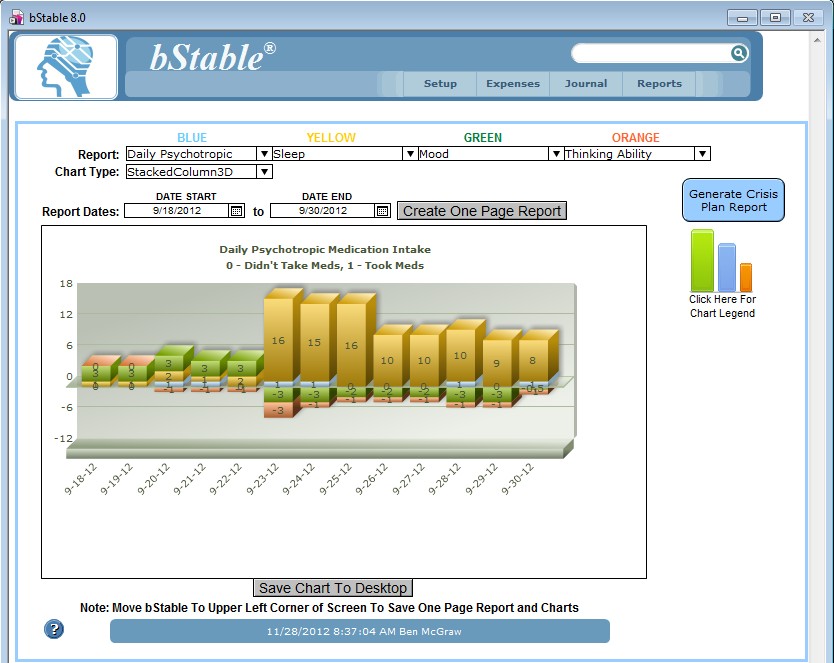 This unique mental health software application can do everything from remind you to take your medications, to help you track how much sleep you're getting, to even help keep track of how much money you're spending on a daily basis and incorporate cognitive behavioral therapy approaches to improve your thinking patterns. By analyzing trends and outliers and sharing the results with mental health professionals and loved ones, patients can use the information to improve their mental health as a whole.
Let's face it – being diagnosed and living with depression, bipolar disorder or other affective disorders can be scary, stressful, and full of negative thinking. Let bStable make mental health a little brighter!